---
Sharing knowledge and building capacity to advance the use of responsible artificial intelligence to improve global health research.
The knowledge hub functions as a:
Central repository for information, resources, and expertise related to artificial intelligence (AI) and global health research, including the latest research, best practices, and ethical considerations.
Community of practice for collaboration and information exchange among researchers, practitioners, policymakers, and stakeholders, working in the field of AI and global health from Asia, Middle East and North Africa, Sub saharan Africa, Latin America and the Caribbean.
Goal:
To support the development and implementation of AI technologies and solutions that improve health and health care, reduce health disparities, and enhance health systems especially in the themes of Sexual, Reproductive and Maternal Health (SRMH) and Epidemic/Pandemic Prevention Preparedness and Response (E/PPPR).
By fostering collaboration, knowledge sharing, and innovation, the AI for Global Health Research Knowledge Hub is helping to advance the field in the global south (LMICs) and to contribute to the creation of a healthier, more equitable world.
AI4GH Project
Research and development initiative aimed at harnessing the power of artificial intelligence (AI) to address global health challenges in developing countries led by the International Development Research Centre (IDRC).
Focus: developing and evaluating AI-powered solutions that can improve healthcare delivery, increase access to medical information, and support health decision-making in low- and middle-income countries.
Through cutting-edge research, innovation, and knowledge sharing, and together with academic institutions, government agencies, and technology companies to advance the development and deployment of AI in health, and to ensure that the technology is ethical, equitable, and accessible to the people who need it most.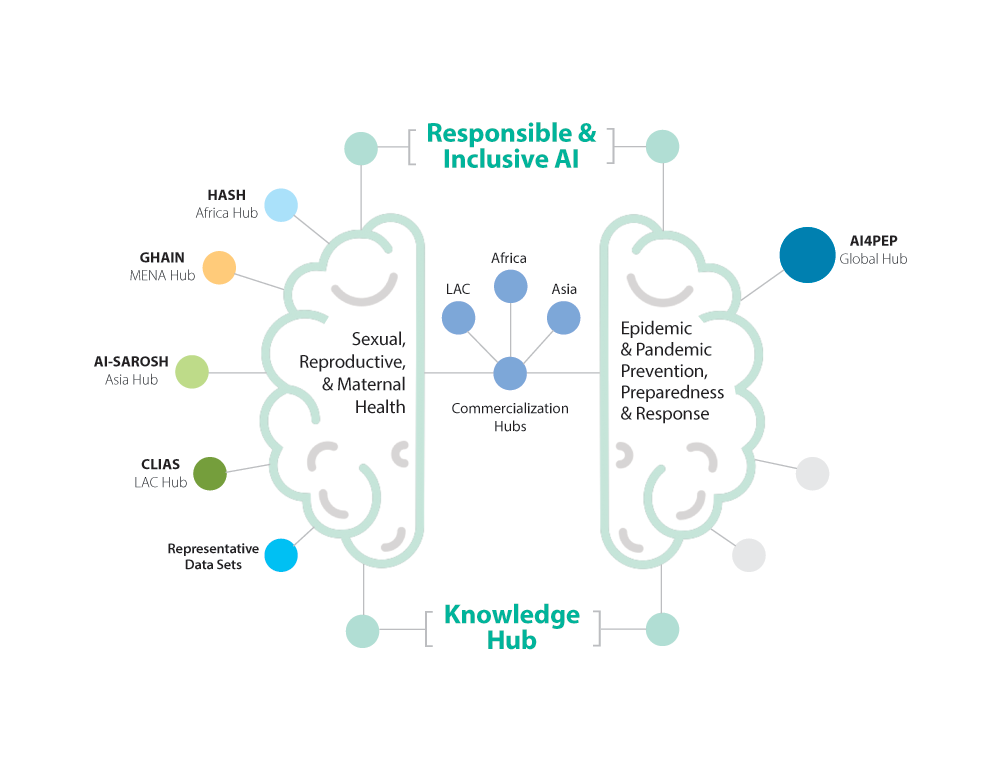 ---