---
Workshops are a valuable and engaging way to learn, providing a fantastic opportunity for collective training sessions, skills transfer, networking and information sharing.
Events shared below are organized and/or attended by AI4GH partner organizations. These include upcoming events and recordings of past events.
---
Responsible AI in Global Research - C Minds
April 2023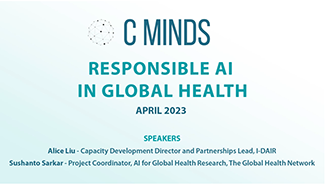 The Global Health Network and I-DAIR
Speakers
• Alice Liu - Capacity Development Director and Partnerships Lead, I-DAIR
• Sushanto Sarkar - Project Coordinator, AI for Global Health Research, The Global Health Network
Recorded webinar:
---
---
AI for Global Health Challenges and Lessons Learned
February to May 2023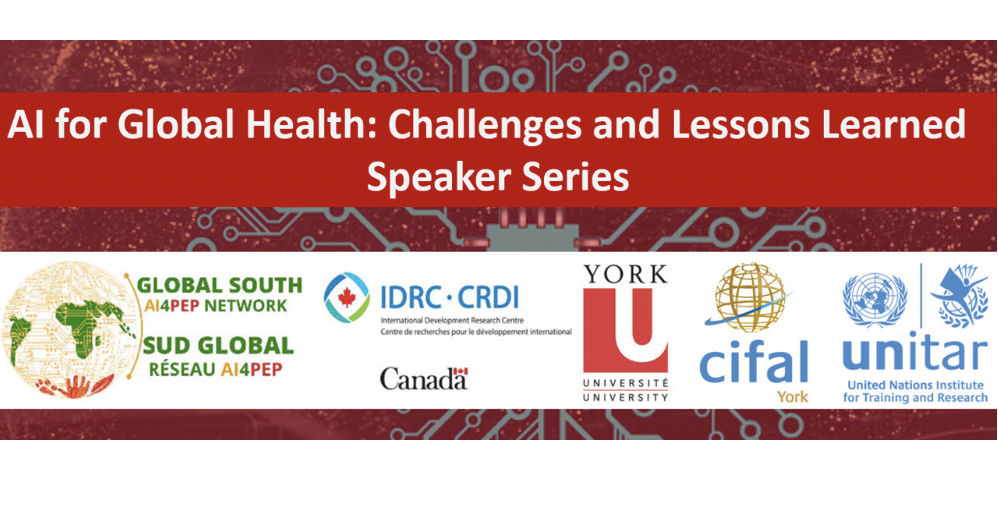 GOALS AND OBJECTIVES
The key goals and objectives of the speaker series are to:
Deepen the understanding of how to use responsible AI solutions to improve public health preparedness and response to emerging and re-emerging infectious disease outbreaks.
Establish and support a multi-regional network across the Global South to address gaps in knowledge, capacities, and solutions.
Inform national, regional, and global policies and practices on the use of AI to improve health equity and strengthen public health systems.
TARGET AUDIENCES
Researchers
Practitioners
Recorded webinars:
---
Events from across The Global Health Network which may be of interest