---
Les ateliers sont un moyen précieux et captivant d'apprendre, offrant une fantastique opportunité de sessions de formation collective, de transfert de compétences, de réseautage et de partage d'informations.
Les événements ci-dessous sont organisés et/ou assistés par des organisations partenaires d'AI4GH. Ils comprennent des événements à venir et des enregistrements d'événements passés.
---
IA responsable dans la recherche mondiale - C Minds



Avril 2023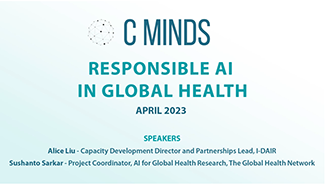 The Global Health Network et I-DAIR
Conférenciers
• Alice Liu - Directrice du développement des capacités et responsable des partenariats, I-DAIR
• Sushanto Sarkar - Coordinateur de projet, IA pour la recherche en santé mondiale, The Global Health Network
Webinaire enregistré :
---
---
Février à mai

2023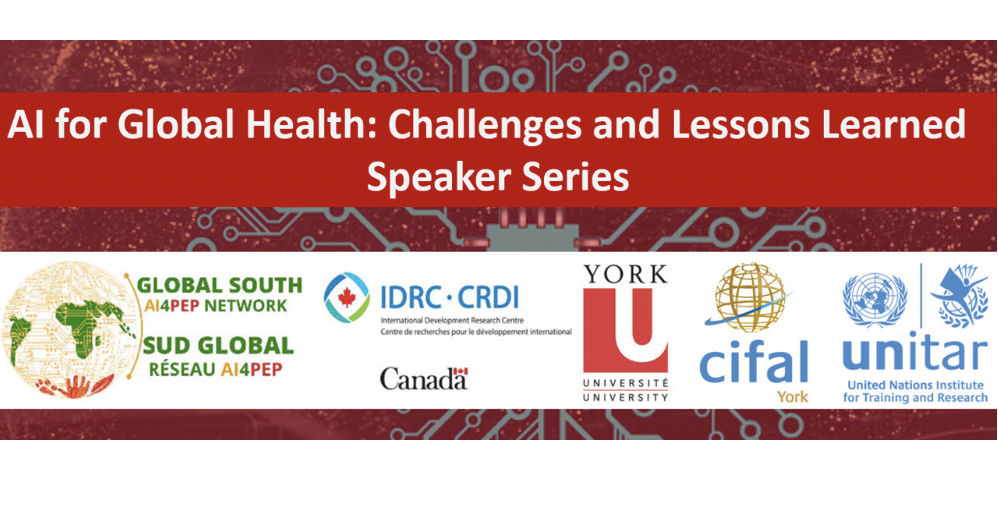 BUTS ET OBJECTIFS
Les principaux objectifs de la série de conférences sont de:
Approfondir la compréhension de l'utilisation de solutions d'IA responsables pour améliorer la préparation et la réponse en cas de flambées de maladies infectieuses émergentes et réémergentes.

Établir et soutenir un réseau multi-régional à travers le Sud global pour combler les lacunes en matière de connaissances, de capacités et de solutions.

Informer les politiques et pratiques nationales, régionales et mondiales sur l'utilisation de l'IA pour améliorer l'équité en matière de santé et renforcer les systèmes de santé publique.
PUBLIC CIBLE
Webinaires enregistrés :
---
Événements de l'ensemble du Réseau de Santé Globale qui pourraient être intéressants.